Slide
Congratulations
Awarded the Fabless Challenge!
Gwanak Analog has won the "Fabless Challenge" and will receive K-Fabless MPW support from the Ministry of SME and Startup(MSS) and Samsung!
Slide
Gwanak Analog is
ISO 9001 and ISO 14001 certified!
ISO certification is a globally recognized symbol of quality, consistency, and commitment to continuous improvement. Finally, we are so proud to announce that we are ISO 9001 and ISO 14001 certified!
Slide
CES 2024! January 9-12, 2024,
Las Vegas, NV, USA
Join us in Las Vegas to find out how Gwanak Analog is building a better future through intelligent power and sensing technologies that solve the most complex challenges and is leading the way in creating a safer, cleaner, and smarter world.
Gwanak Analog, founded in November 2018, is a prominent company based in Seoul, Korea.
It was established by a team of highly skilled professionals with extensive expertise in Analog and Digital chip design, hailing from diverse regions within Korea and around the globe. Gwanak Analog has emerged as a leading provider of cutting-edge Analog-Power SoC and Sensor Signal Conditioning IC products. Our specialization lies in the development of intelligent analog and power chips catering to a wide range of applications, including the Industrial, Measurement, and Automotive sectors. With its headquarters situated in Seoul, Gwanak Analog is at the forefront of delivering innovative solutions in the field of analog and power chip technologies.
Gwanak Analog has gained recognition as a national high-tech enterprise, acknowledged by local government and technology agencies for its exceptional contributions. To further enhance research and development capabilities, the company has established dedicated service centers in Seoul. With a vast portfolio of over 250 core IP technologies and associated patents, Gwanak Analog has made its mark on the global stage.
The company's unwavering focus lies in analog to digital conversion, multi-channel power management, microprocessor technologies, analog-power management SoC, and sensor signal conditioning. Committed to delivering outstanding solutions, Gwanak Analog strives to provide customers with customized, high-performance, and top-quality electronic products for both industrial and consumer applications, creating efficient, intelligent, and energy-saving integrated power management solutions through Smart Analog-Power SoCs.
Gwanak Analog goes beyond product offerings by providing comprehensive chip customization services and support, catering to the unique requirements of their customers. Through these endeavors, the company aspires to establish itself as a leading global expert in the field of smart analog-power management chips.
Gwanak Analog is dedicated to serving the consumer electronics, industrial, and automotive markets.
We specialize in the development and supply of a diverse range of products, including Smart Analog-Power SoCs, Signal Conditioning SoCs, High-Speed Data Conversion SoCs, Power Management ICs, as well as general-purpose analog and power products.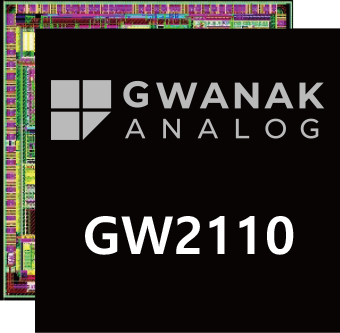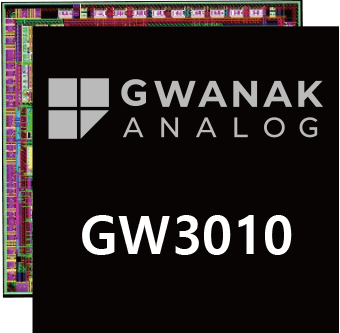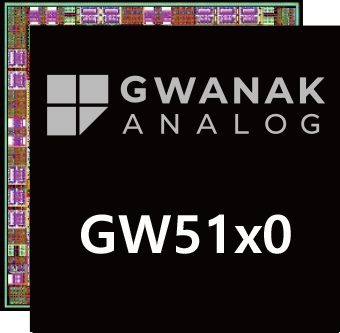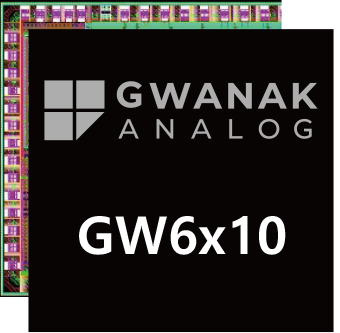 Multi-Sensor Signal Conditioning IC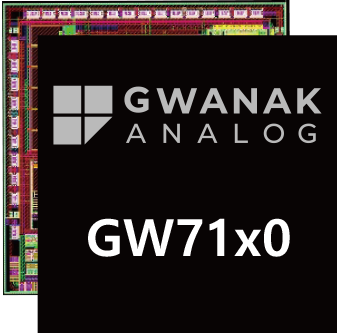 Ultrasonic Parking Assist IC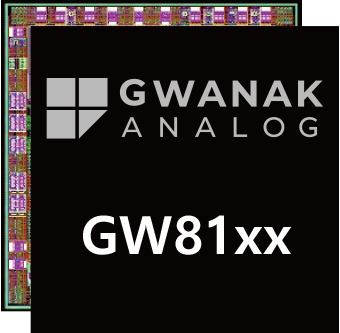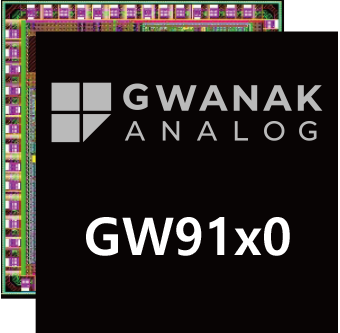 24-bit Sigma Delta A/D Converter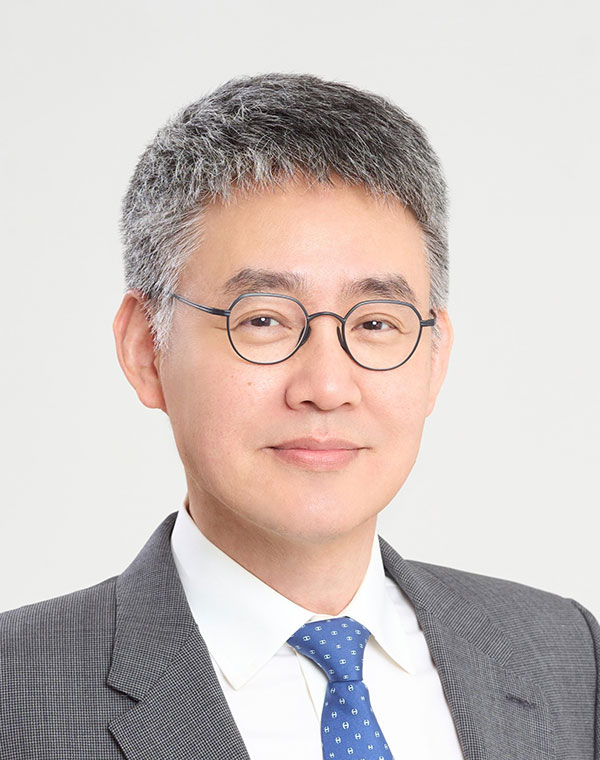 Suhwan Kim
President and Chief Executive Officer
Suhwan Kim currently serves as the President and Chief Executive Officer of Gwanak Analog, a position he has held since 2018. In addition to his role at Gwanak Analog, Dr. Kim has been a professor at Seoul National University in the Department of Electrical and Computer Engineering since 2004. He also serves as the Chair of the Department of System Semiconductor Engineering for AI, a role he assumed in 2020.
Before these positions, Dr. Kim worked as a Research Staff Member at IBM T. J. Watson Research Center in Yorktown Heights, NY, and began his career as a research engineer at LG Electronics Institute of Technology in Korea. He holds a doctoral degree in Electrical Engineering from the University of Michigan in Ann Arbor, MI.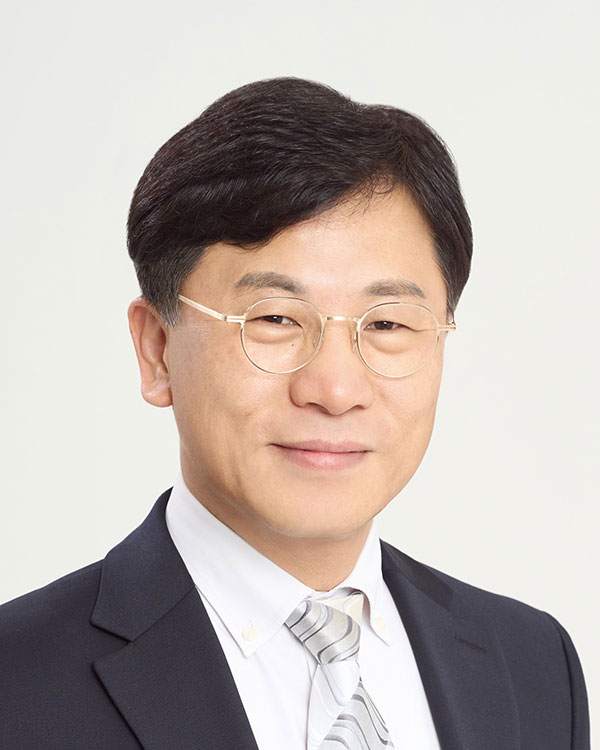 KyongWon Lim
Vice President and Chief Technology Officer
KyongWon Lim, Ph.D., serves as the Vice President and Chief Technology Officer of Gwanak Analog, overseeing the R&D group. Dr. Lim joined the company in 2022, bringing over 30 years of extensive experience in circuit design.
Before joining Gwanak Analog, Dr. Lim held the position of Executive Vice President of the Visual Display R&D group at Samsung Electronics, where he played a pivotal role in product development for major customers. He has also held various R&D management roles at LG Electronics, Conexant Systems, and Teralogic in the United States. Dr. Lim holds a doctoral degree in Electrical Engineering from KAIST in Korea.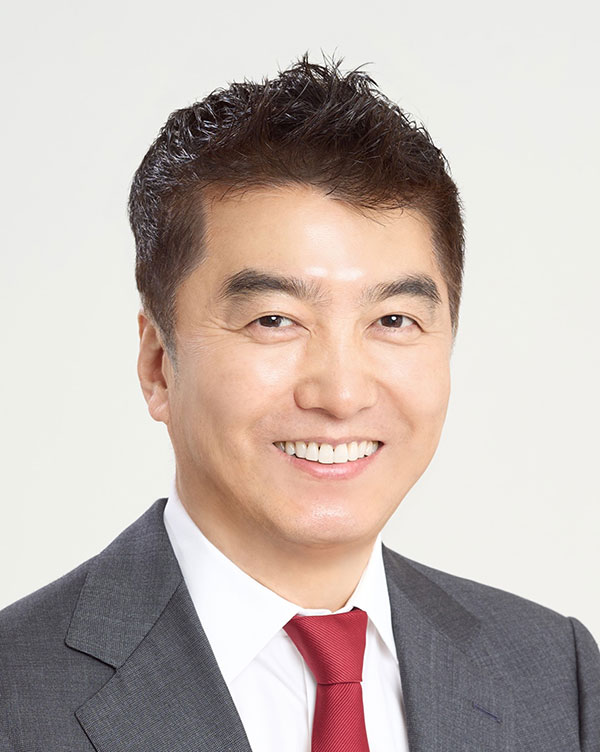 Kent Chon
Vice President and Chief Business Officer
Kent Chon serves as the Vice President and Chief Business Officer of Gwanak Analog, where he oversees sales, marketing, product, operations, and G&A functions. With over 30 years of extensive experience in marketing, product management, and P&L leadership roles, Kent has served automotive, industrial, and consumer customers.
Before joining Gwanak Analog, Kent held several senior sales management positions at companies such as Tektronix, Texas Instruments, ON Semiconductor, and Intersil. These positions included Regional President, President of Korea, Vice President of Asia Pacific and Japan Sales, and Vice President of Business Development. Most recently, he served as the Regional President of Tektronix in Japan and Korea, based in Japan, where he successfully accelerated business growth through strategic design wins and market share gains. Kent holds a BSEE degree from Washington State University and an MBA from the University of Phoenix.
Number
Title
Author
Date
Votes
Views
1

test news title

심플솔루션

|

2023.11.07

|

Votes 0

|

Views 72

심플솔루션
2023.11.07
0
72
Gwanak Analog
338, Research Park of Seoul National University,
1, Gwanak-ro, Gwanak-gu, Seoul, Republic of Korea 08826
• TEL : +82-2-883-9571
• FAX : +82-2-884-9571
Cascode Technologies Inc.
T9111, 9F, 66 Chungmin-ro, Songpa-gu, Seoul Korea 05838
• TEL : +82-2-2157-7877
• EMAIL : henry.kim@cascodetech.com
• WEBSITE : www.cascodetech.com
TWC (Touchworld)
404Ho, F-dong, Pankyo i-square, 17 Changeop-ro, Seongnam-si, Gyeonggi-do, Korea 13449
• TEL : +82-31-759-8870
• EMAIL : martin.choi@touchworld.co.kr